About Us
Our Story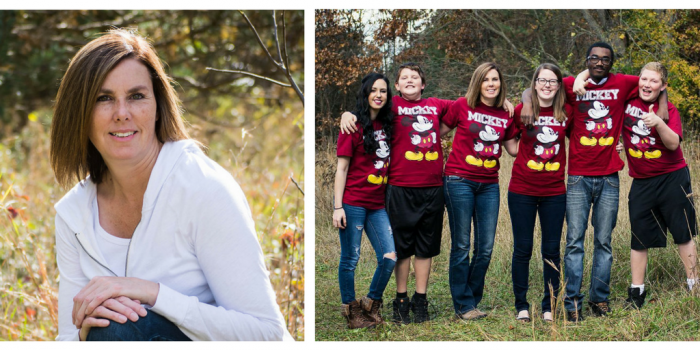 Joellen (owner) began in an infant classroom of a local childcare in 1998 and enrolled her two daughters. She worked in various areas of the center such as a cook & bus driver, a school age teacher and was then promoted to Director. In 2003, Joellen was approached with an offer to open a franchise of the center she was working in and our center opened in 2004. In 2010 we outgrew our building and added a second building, the Preschool. We operated as a franchise for 9 years before venturing off on our own in 2013.
B&B is a family business. Joellen and Melissa may be the only family members at the center everyday, but the other members of the family contribute to our success too. Ms. Jo's other children are involved in behind the scenes tasks. Mitchell & Gabe come in at times to help us clean at the end of the day or to help care for the classroom pets over holiday weekends. Jessi and Melissa's husband Shanon sometimes help out with milk &/or supply runs. And when there are projects on the weekends or after hours like putting classrooms back together after having the carpets cleaned, the family pulls together to complete the task.
Our family is willing to do whatever it takes to make Bullfrogs & Butterflies Christian Learning Center & Preschool is THE BEST Early Learning facility in our area.
---
Mission Statement
Our mission is to build strong Christian character with respect for diversity, encourage creative expression and problem solving while developing responsibility and independence as we foster positive identity and inspire a love for learning in children, families, and employees.
---
Vision
Our vision is to be the premier choice in early childhood education as a learning center and preschool for both families and employees.
---
Philosophy
Here at Bullfrogs & Butterflies we believe childhood is a unique and valuable stage of development and each child is unique individual. Our programs and curriculum are designed to support the developmental needs of each child in an age appropriate and supportive environment. We strive to provide the highest quality care by:
-Making children & families our #1 priority
-Respecting that each family is unique
-Hiring, training and supporting the most qualified individuals
-Serving as advocates for children & families
-Maintaining high standards of professional conduct
-Maintaining good communication at all times
-Supporting parents in their task of raising Godly children